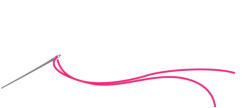 Clients wishing to put a testimonial on
this website should use the link on my
contact page and email words and
photos to info@elliscreations.co.uk. I
will upload to the website. Or I am on
freeindex.co.uk as Liz Ellis where
clients can upload pictures and
comments independently.
Here are some comments and photos
that clients have sent me

HELEN
The bridesmaids looked stunning, all
dresses fitted perfectly, thanks to your
skills.
2019
GAYNOR
Just wanted to say a huge thank you
for redesigning my dress for me! You
are very patient and kind! The dress
was so comfortable and I was so
happy with the work and your
creation.
2018
STEPHANIE
It definitely had the wow factor!
Many many thanks for working with
me on this. I think it turned out
brilliantly.
2018
ELOISE
On World Book Day Ellie wore her
Elsa dress to nursery! She loves it.
2018
SUSIE
With oodles of gratitude here are
some photos of my wedding dress.
It was a joy to wear and your
creativity and your talent and skill
turned the material that we heaved
across India into the perfect and
magical dress for my wedding day
2018
ANGELA
Thank you so much for the time, care
and patience that you put into making
our granddaughter's quilt. It is beautiful
and will be greatly treasured.
2019
CECILIA
I want to truly thank you for
designing and making my dress and
jacket, it was perfect. I felt really
special in it and you did it with no
fuss. I also got so many compliments
which made me feel great.
2019
CAROLE
The wedding was amazing. My dress
looked just perfect. Sadly it was far too
hot to even contemplate wearing the
jacket. I just loved the material. I was
very impressed with your design skills
and the quality of the finished item.
2019
LIZ
Thank you so much - your skills produced
an outfit which gave me so much
confidence. I must say I felt very elegant
2019
ELIZABETH
Hi Liz, I just wanted to say
thankyou for the dress. I wore it
today and its so much better
2021
The photo shows one sleeve
finished - altered from a severe
puff to a normal style.
HOLLY
Thank you so much for doing such a
fantastic job on the dress. It felt
amazing, fitted perfectly and the hooks
worked so well for dancing. I had so
many compliments about it
2021