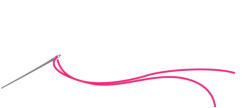 Here are some comments and photos
that clients have sent me
The dress that you altered for me is
absolutely perfect. I never want to
take it off, thank you so much.
DAWN
Thanks so much for two lovely jackets
which I know are going to be great for
the cruise. You are a genius!
MRS A
Thank you very much for making my
jacket. It's lovely, I'm very proud to
wear it.
MRS C
Thank you so much for the amazing
work that you did on my wedding
dress. I am so pleased with it! It fits
so well now.
SOPHIE
The dresses were perfect for the
wedding. Thank you so much you were
great. Will recommend you to anyone
in the future.
LAUREN
GAYNOR
Just wanted to say a huge thank you
for redesigning my dress for me! You
are very patient and kind! The dress
was so comfortable and I was so
happy with the work and your
creation.
2018
STEPHANIE
It definitely had the wow factor!
Many many thanks for working with
me on this. I think it turned out
brilliantly.
2018
ELOISE
On World Book Day Ellie wore her
Elsa dress to nursery! She loves it.
2018
SUSIE
With oodles of gratitude here are
some photos of my wedding dress.
It was a joy to wear and your
creativity and your talent and skill
turned the material that we heaved
across India into the perfect and
magical dress for my wedding day
2018
ANGELA
Thank you so much for the time, care
and patience that you put into making
our granddaughter's quilt. It is beautiful
and will be greatly treasured.
2019
CECILIA
I want to truly thank you for
designing and making my dress and
jacket, it was perfect. I felt really
special in it and you did it with no
fuss. I also got so many compliments
which made me feel great.
2019